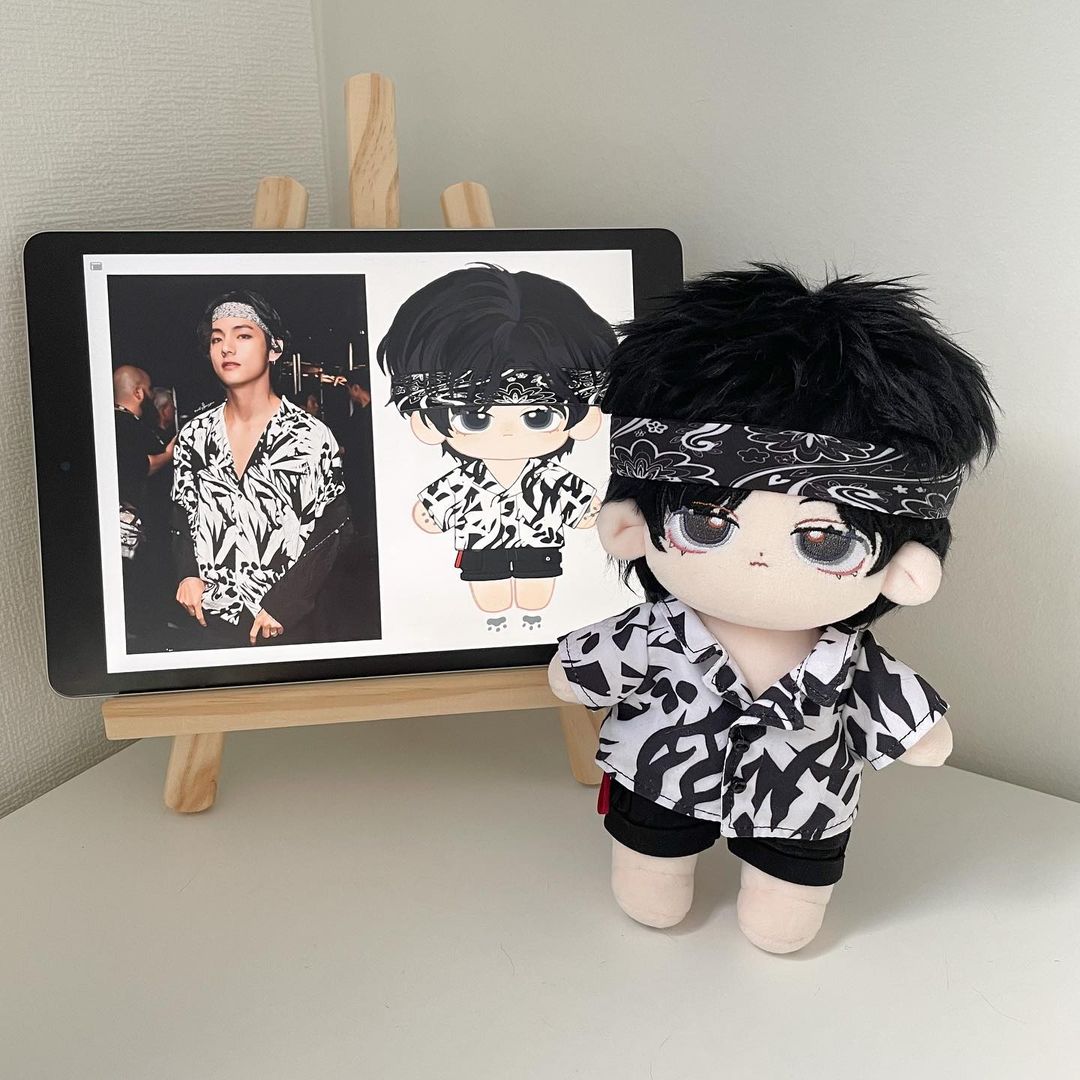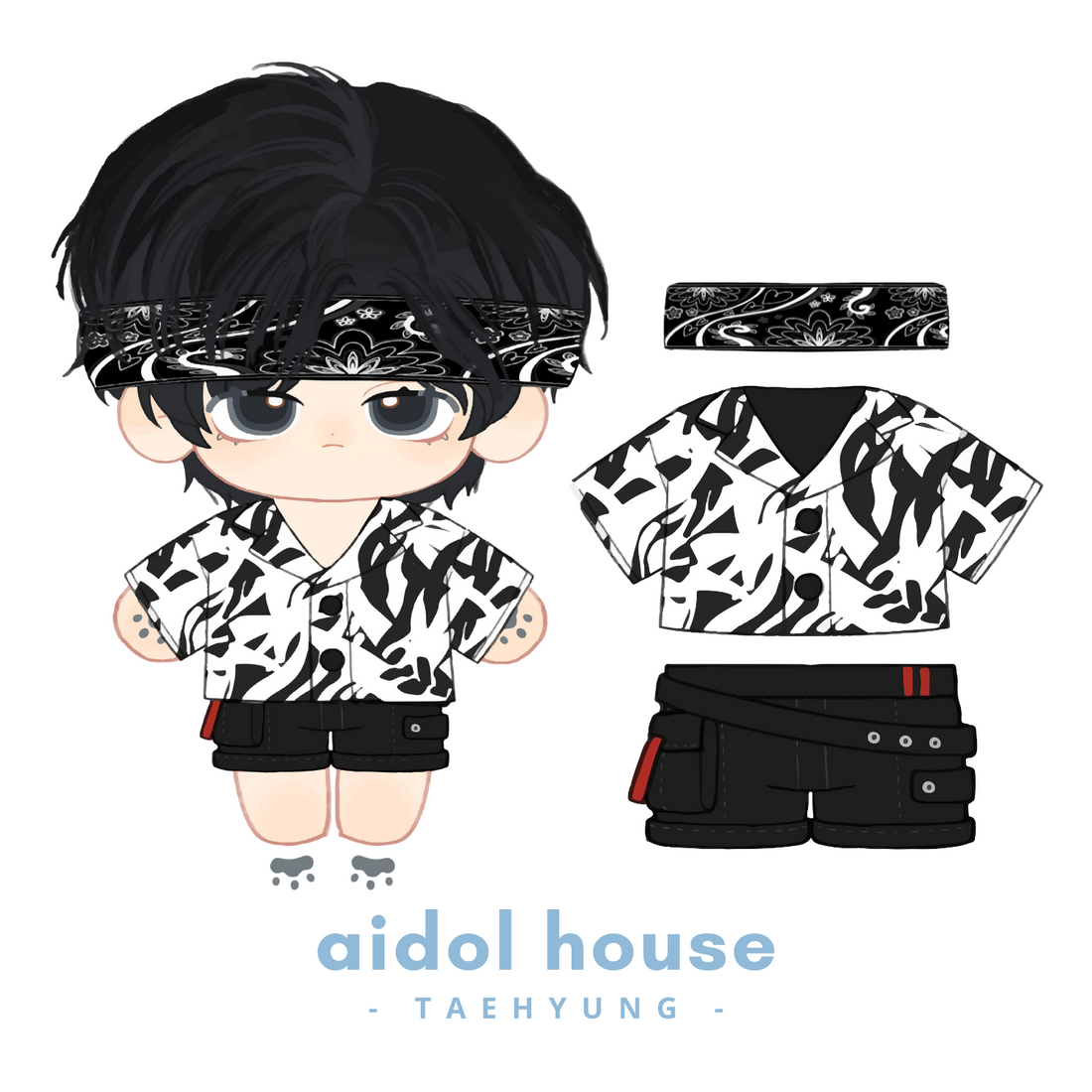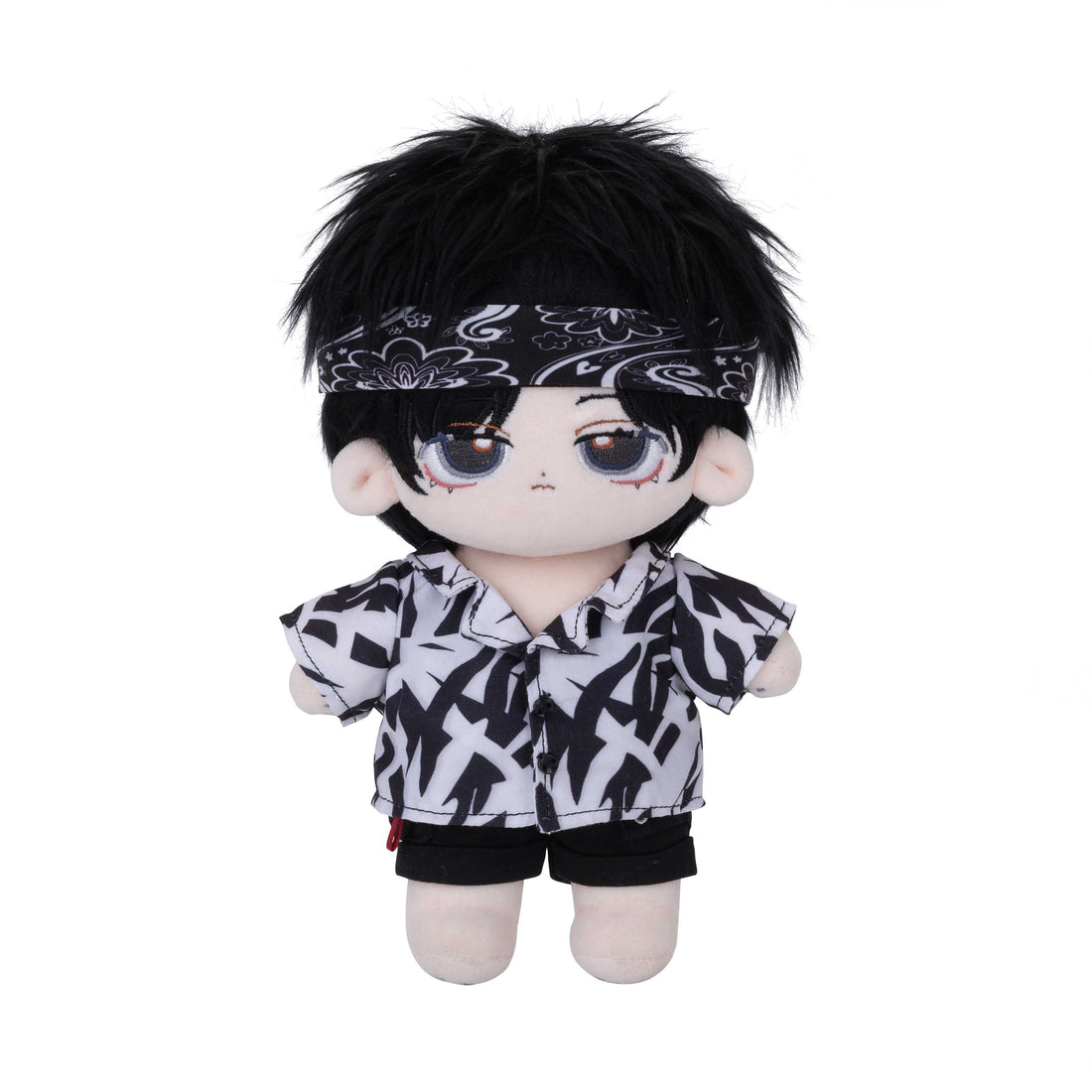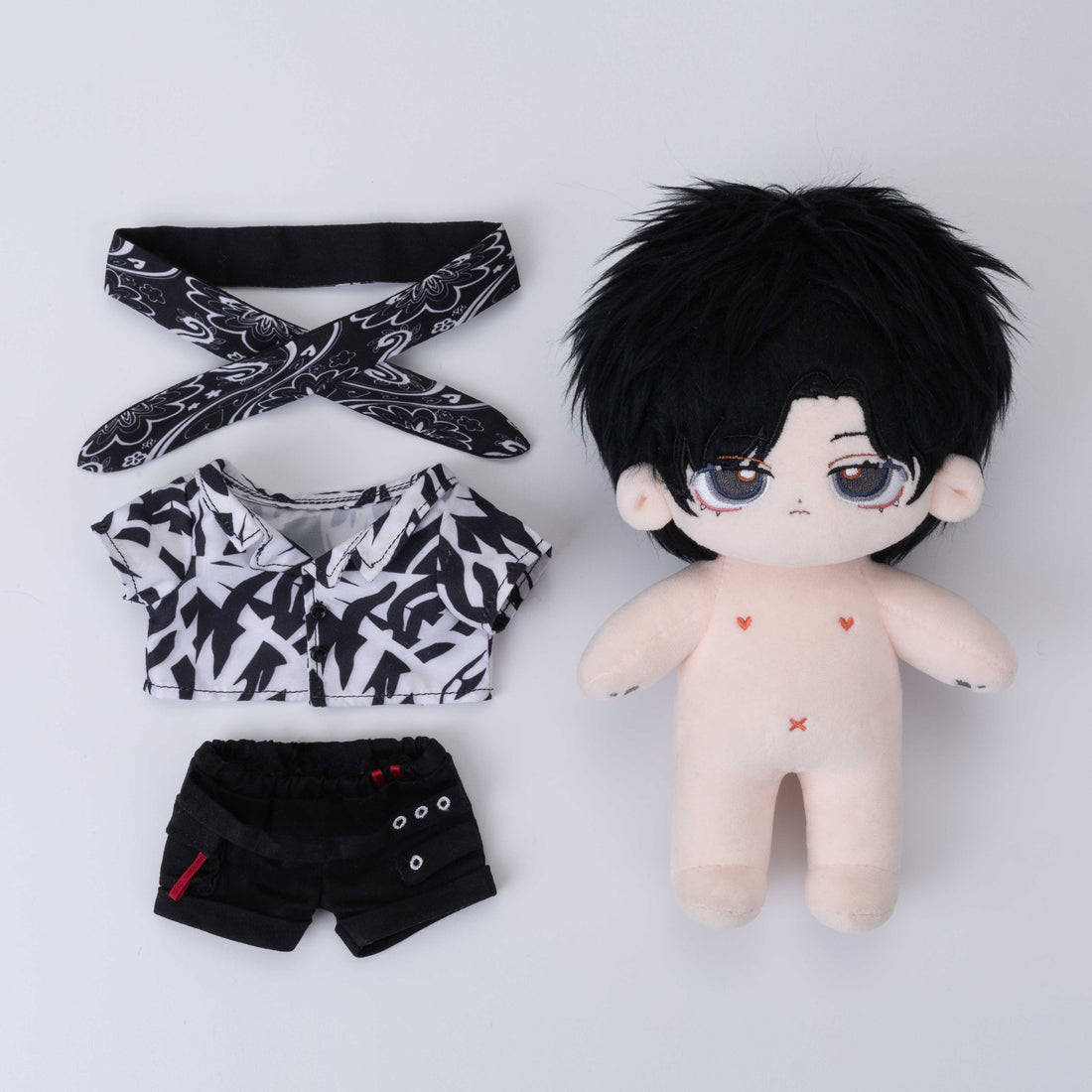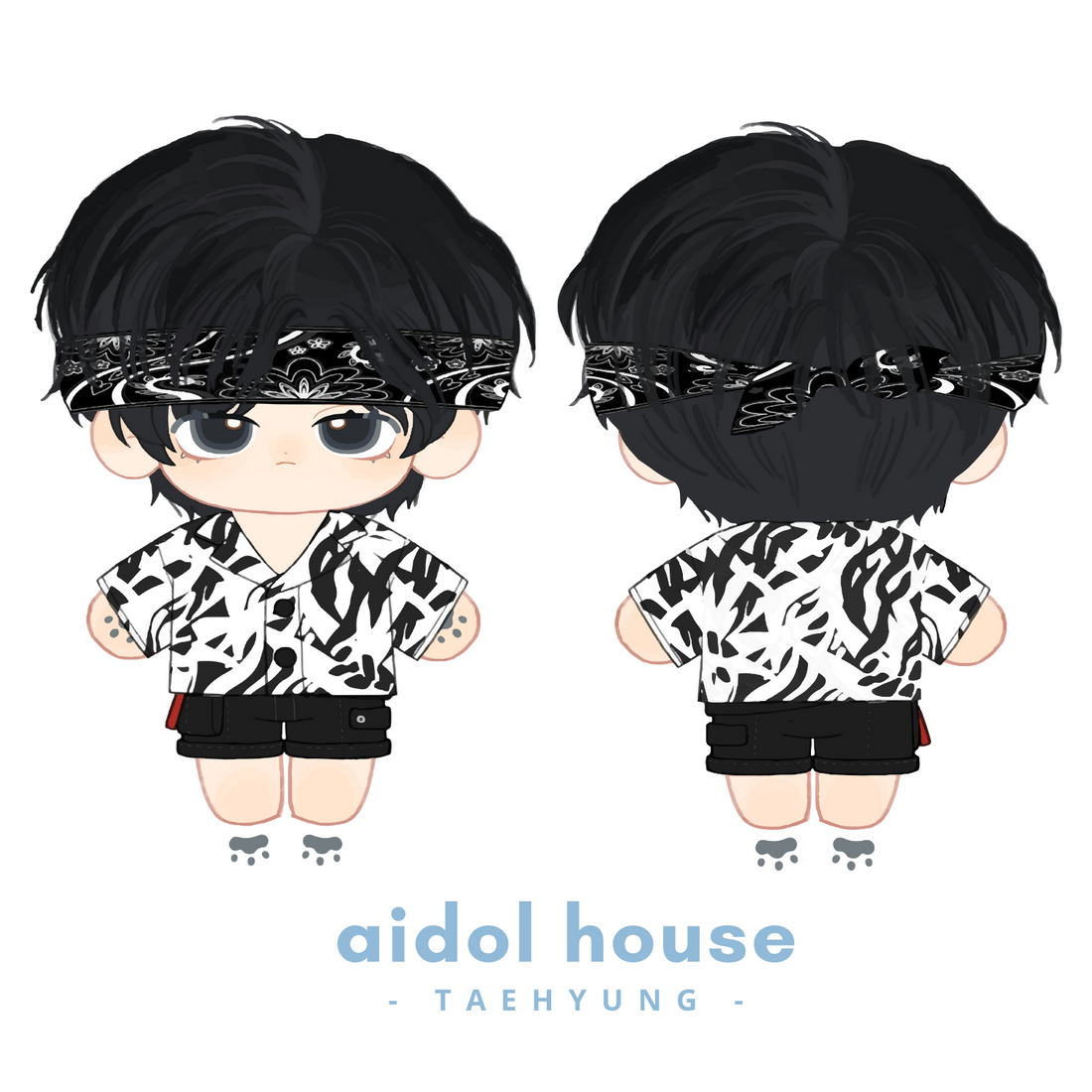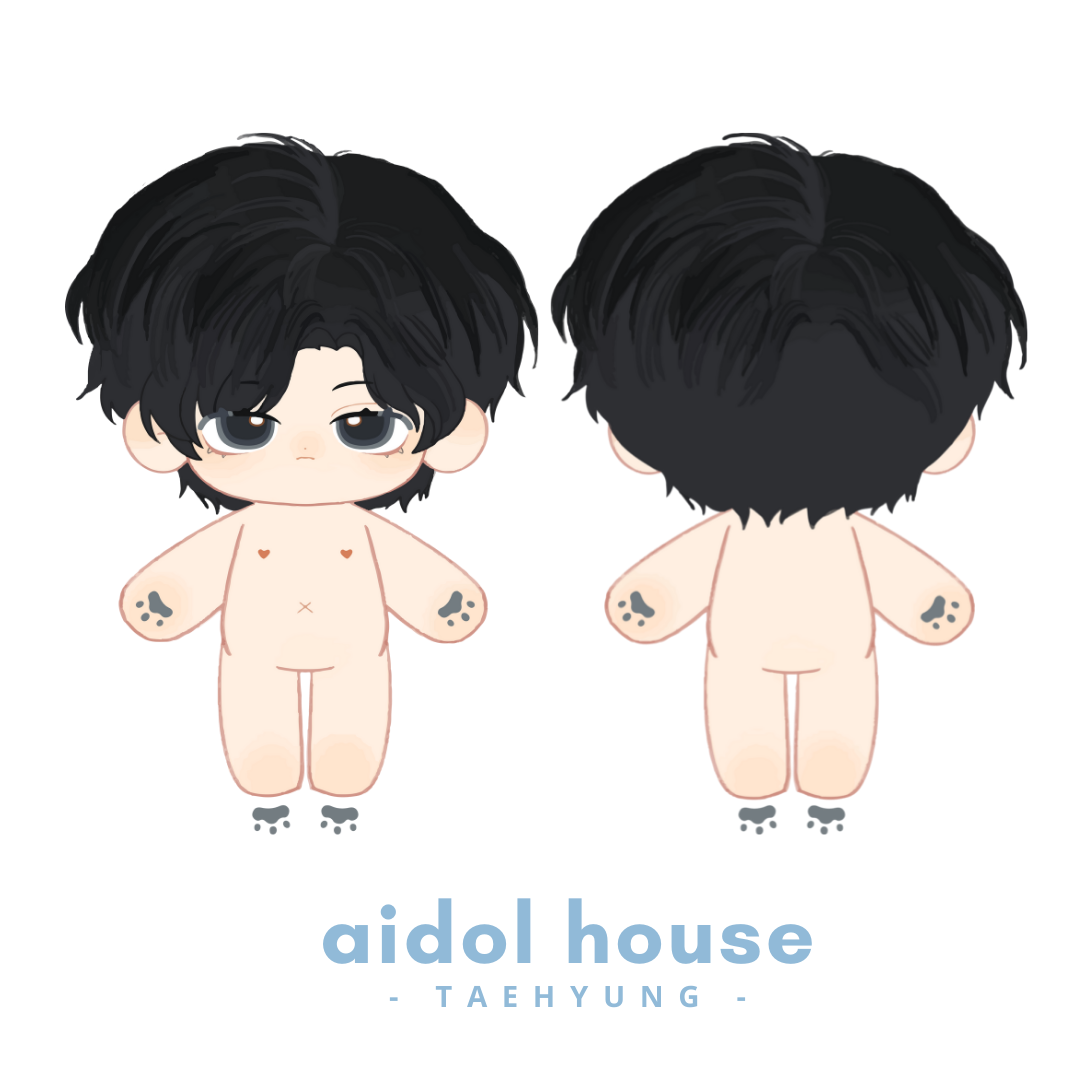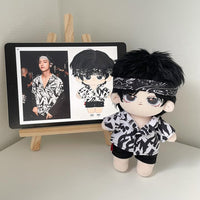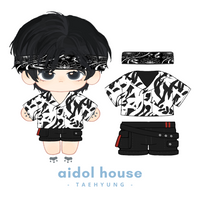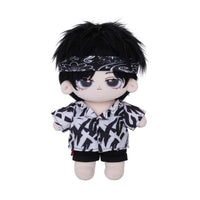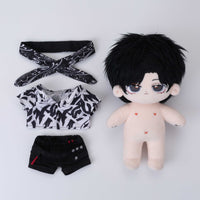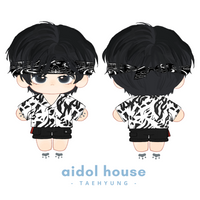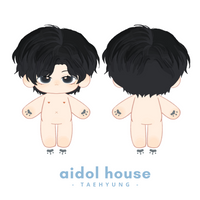 What is included in your TAE Plush Preorder?

20cm Tae Plushie & Removeable clothing [Headband, Shirt, Pants]
Cotton Dust Bag 
Character Card 
Plush Material: Plush fabric (Ultra Soft Fleece) + PP Cotton (stuffing)
Maintenance: Hand wash only
We accept Visa, Mastercard, PayPal, Shop Pay, Google Pay, and many other alternative payment methods.
He's Finally here!
AIDOLL Showcase
About the plushie
Meet Tae.
Our design inspiration came from BTS Taehyung's iconic appearance at the 2020 Grammy Music Awards, where the group made history as the first Korean artist to perform at the show.
Behind the scenes
Design Process
After finalizing the embroidery details and eye shape of the plushie, we wanted to add in a twist of urban streetstyle to the original outfit. The head scarf was changed to a bandana and some additional details were added to the pants.
A quick run-down
Timeline
February 2022- Design Finalized
March to April 2022- Design given to manufacturers for sample production. Customers can choose to support us early by signing up for Tae plushie updates during this period.
May to June 2022 - Final product completed. Pre-order is officially available for those who haven't made up their minds yet!
July to August 2022- Pre-order closed. Tae will come home to you as soon as possible!
Risks & disclaimers
Imporant reminders
✧ Please note that the timeline is only meant for a general reference and is subject to changes. We will do our best to keep everything updated.

✧ The final product may not be exactly as shown in the current design. Revisions may take place to ensure the best quality and minimal room for error during mass production. A final sample picture will be emailed to you before the plushies are sent into production. Please keep an eye out on our email updates so you are well informed!

✧ Due to the current global pandemic, please understand that there might be delays in production and shipping.

✧ Once your package has been handed over to the local post service, we will not be responsible for any lost or stolen packages, shipping-related damages, or customs fees.
✧ If your plushie arrives defected, please contact us so we can arrange for a resolution.
✧ If you have any more questions about the Tae plushie, please contact our team via email info@aidolhouse.com.